Yes! Grab your popcorn and wine spritzer, the Black Friday Olympics have begun! We all know the holiday deals cause inevitable chaos, but that doesn't mean you shouldn't take advantage of some these great home gadgets! Check out my Top 5 faves!
1. Notti Smart Light by Witti
Elegant Mood Light that uses high powered, 16 million color LEDs

Receive notifications from your iPhone or Android smartphone with a flashing customizable color

Music Light that pulses to the beat in a single color or multiple changing colors – group up to 4 NOTTI together to simultaneously control colors and sync in music mode

Night light and/or wake up light that works with your smartphone alarm

Compact size to fit anywhere
2. IllumiBowl: Germ Defense Toilet Night Light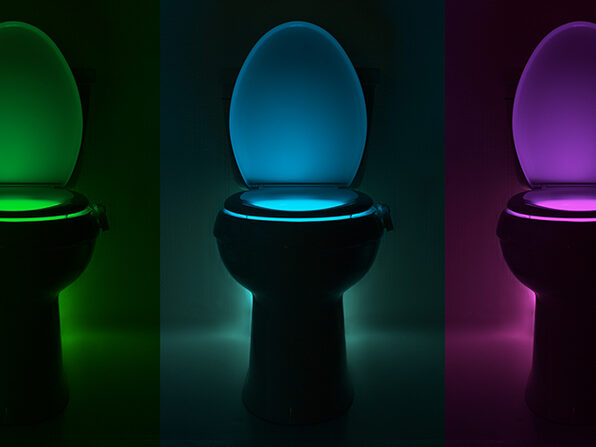 IllumiBowl (As Seen On Shark Tank) is a motion-activated night light for your toilet. It fits on the rim of any toilet & turns itself on & illuminates the inner bowl any time you walk into the bathroom at night. No more blinding midnight lights; stumbling around in the dark; falling in the toilet; or aiming in the dark and making a mess! Finally!
The IllumiBowl Never Fall Germ Defense Activated Toilet Night Light will keep your toilet bowl lit while fighting off germs
Motion-activated, lights up when you walk into the bathroom at night
Features 8 colors including red, blue, orange, green, pink, purple, teal, and white
Germ fighting diode
3. Aura Glass Non-Spill Drinking Glasses: 2-Pack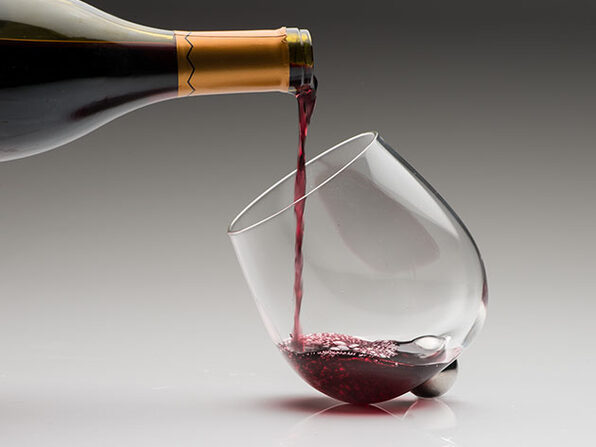 A modern wine glass that is nearly impossible to knock over… I'll take two please! A few of these while I watch the chaos outside of Target unfold and I'll be a happy camper!
4. Ultraloq UL3 Bluetooth Fingerprint and Touchscreen Smart Lock
Don't leave yourself at risk! Almost 30% of burglars enter a home through an unlocked door or window. This little gadget will help mitigate that risk!
World's First 5-in-1 Keyless Entry Smart Lock, Fingerprint + Code + Smartphone + Knock to Open + Key

Advanced Fingerprint Identification, Anti-peep Touch Keypad Technology, View Logs via Ultraloq App

Reversible Handle, Weatherproof, Intuitive OLED Display, Long Battery Life, Low Battery Alarm

18 Months Electronic and Lifetime Mechanical Warranty, DIY Installation, Auto-relock/Passage/Lockout

Single Latch (Optional Deadbolt Cover Plate Required for Replacing Existing Deadbolt)
5. The world's smallest Nespresso machine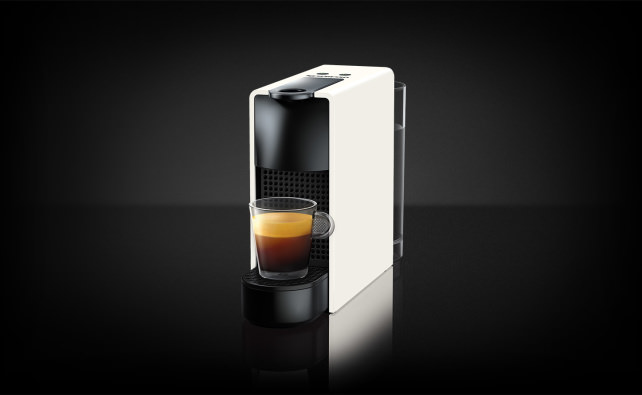 This one speaks for itself.
Happy shopping friends!
Comment your favorite below!
John is the Vice President here at JohnHart, and as such is responsible for managing and directing the firm towards obtaining its ultimate goals.
He is also one of our main contributors on the Blog. (please see his profile page on the main site for more information.)